NEWS AND COMMENTARIES
Opinions expressed in the enclosed articles and videos do not represent the views of Polonia Institute
1.  Poland Calls Secretary Blinken's Bluff, Refuses To Help the United States Start World War-III Against Russia
Last weekend, U.S secretary of State Anthony Blinken said Poland was in preparations to send their MIG fighter planes to Ukraine, and the U.S. would be replacing them.   It was a stunning statement considering that Poland is a NATO ally, and Russia would certainly see this effort as increasing direct confrontation.  However, a few hours later Poland issued a statement essentially refuting the claims by Secretary Blinken and saying they had no intent to send fighter jets into Ukraine.  Essentially the government of Poland called Blinken a liar.
Poland Calls Secretary Blinken's Bluff, Refuses To Help the United States Start World War-III Against Russia
2.  EU leaders back Ukraine but balk at fast-track membership
While the statement was unequivocal in voicing the EU's intention to help Ukraine, including with political and financial assistance and temporary protection for refugees, it did not offer the guarantee of membership that Zelenskyy had requested.
A number of EU countries, led by the Netherlands, had insisted that there was no way to shortcut the lengthy accession process, even for Ukraine, which is under active military attack by Russia.
https://www.politico.eu/article/euco-versailles-summit-ukraine-russia-eu/
3.  UN Security Council to hold emergency meeting Friday, on Russia's request

The U.N. Security Council scheduled a meeting Friday at Russia's request to discuss what Moscow claims are "the military biological activities of the U.S. on the territory of Ukraine," allegations vehemently denied by the Biden administration.
Breaking — UN Security Council to hold emergency meeting Friday…
4.  WHO says it advised Ukraine to destroy pathogens in health labs to prevent disease spread
The World Health Organization advised Ukraine to destroy high-threat pathogens housed in the country's public health laboratories to prevent "any potential spills" that would spread disease among the population, the agency told Reuters on Thursday.
Biosecurity experts say Russia's movement of troops into Ukraine and bombardment of its cities have raised the risk of an escape of disease-causing pathogens, should any of those facilities be damaged.
https://www.reuters.com/world/europe/exclusive-who-says-it-advised-ukraine-destroy-pathogens-health-labs-prevent-2022-03-11/
5.  Archived Records Show U.S. Government Admitted To Funding BioLabs In Ukraine Including for 'Vaccine Development'
The United States government admitted to the existence of U.S. Department of Defense-funded biolabs in Ukraine. The Russian government has made stirring allegations regarding the contents of U.S.-funded Ukrainian labs, suggesting that the labs are home to bioweapons research that could be used against enemies of the globalist Western regime. Meanwhile, the Department of Defense has used a base in San Antonio to study human tissue and RNA material exclusively from Caucasian Russians.
U.S. State Department records show that in 2005 the U.S. Department of Defense made an agreement with Ukraine to fund biolabs to conduct research supposedly to stop the construction of bioweapons. The agreement states: "In order to assist Ukraine in preventing the proliferation of technology, pathogens, and expertise that are located at the Scientific Research Institute of Epidemiology and Hygiene (Lviv), the Ukrainian Scientific Research Anti-Plague Institute (Odessa), the Central Sanitary Epidemiological Station (Kyiv), and other facilities in Ukraine identified by the Ministry of Health of Ukraine, and that could be used in the development of biological weapons, the U.S. Department of Defense shall provide assistance to the Ministry of Health of Ukraine at no cost, subject to the availability of funds appropriated for this purpose, in accordance with the terms of this Agreement."
Archived Records Show U.S. Government Admitted To Funding BioLabs In Ukraine Including for 'Vaccine Development'
6.  Rexit: Russia Withdraws from the Council of Europe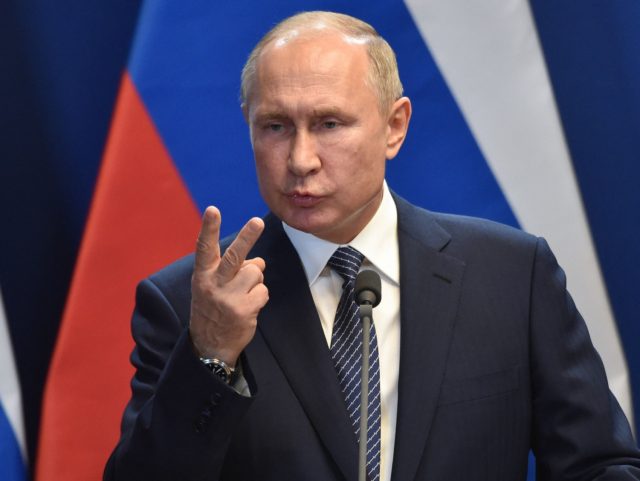 Russia has reportedly left the Council of Europe, which oversees the European Court of Human Rights, alleging European Union and  NATO "abuse" of their influence in the organisation.
"The EU and NATO states, which are unfriendly to Russia, are using their absolute majority in the Council of Europe's Committee of Ministers to continue the destruction of the Council of Europe and the common humanitarian and legal space in Europe," the Russian Ministry of Foreign Affairs accused in an official statement published on March 10th.
https://www.breitbart.com/europe/2022/03/10/rexit-russia-withdraws-council-of-europe/
7.  U.S. seminarian who taught in Ukraine urges prayers for peace
[…] Coutcher, who studied contemporary Russian politics, language, culture, literature and the Cold War, said the current Ukrainian crisis is neither simple nor something completely out of the blue.
"I know that the Ukrainian people, as a whole, do not entirely present a united front against Russia, as the media may portray them. … There is a vast divide within the country between Russian government sympathizers and Ukrainian nationalists, and everybody in between," he explained.
Pro-Russian nationalists largely reside in Eastern Ukraine, which shares its border with Russia, and Ukrainian nationalists largely reside in the western part of the country, closer to the shared border with Poland.
In meeting people of both sides of the issue during his time there, Coutcher quickly learned that there was little to no common ground between the two extremes.
https://cruxnow.com/church-in-europe/2022/03/u-s-seminarian-who-taught-in-ukraine-urges-prayers-for-peace
8.  Abp. Viganò: Globalists have fomented war in Ukraine to establish the tyranny of the New World Order
The Ukrainian people, regardless of what ethnic group they may belong to, are merely the latest unwitting hostages of the supranational totalitarian regime that brought the national economies of the entire world to their knees through the COVID deception.
https://www.lifesitenews.com/opinion/abp-vigano-globalists-have-fomented-war-in-ukraine-to-establish-the-tyranny-of-the-new-world-order/