EUROPE AND BEYOND
1.  US to send more troops to Germany, Poland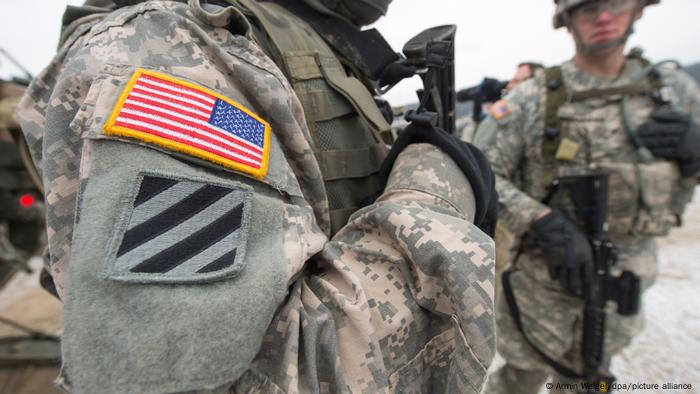 US President Biden said he will send some 2,000 soldiers to Europe. The move comes shortly after the leak of documents showing Washington is ready to discuss troops and missile reductions with Moscow.
https://www.dw.com/en/us-to-send-more-troops-to-germany-poland/a-60634570
2.  Putin says West has 'ignored' Russia's security concerns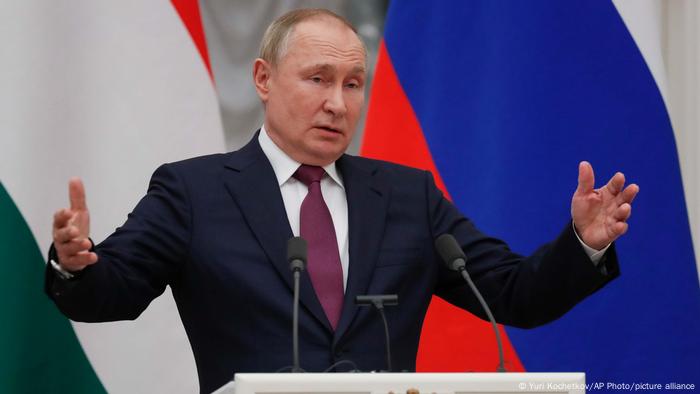 The Russian president said a solution to the crisis is "not simple" but confirmed the Kremlin is open to more talks as tensions rise over Ukraine. The comments came after he met Hungarian Prime Minister Viktor Orban.
https://www.dw.com/en/putin-says-west-has-ignored-russias-security-concerns/a-60619782
3.  Ukraine, Poland and UK discuss three-way security pact in face of "Russian aggression"
Ukraine, Poland and the United Kingdom are seeking a new trilateral security agreement amid growing fears of a Russian attack in eastern Europe. Both the Polish and British prime ministers visited Kyiv yesterday for talks.
[…]Morawiecki described his visit as a way of "expressing my solidarity with the Ukrainian people, who are currently threatened by Russia". He warned that  "Europe will not be safe without a sovereign Ukraine and there will be no sovereign Ukraine without the EU and NATO".
The premier also reaffirmed Poland's commitment to supply Ukraine with arms, and specified that these would include shoulder-fired surface-to-air missiles (MANPADS), as well as drones and ammunition.
"Living close to a neighbour like Russia, we have the feeling of living at the foot of a volcano," said Morawiecki. […]
The Polish premier added on Tuesday that his country was also ready to support Ukraine economically, including on the issue of gas, as well as by providing humanitarian aid.
Ukraine, Poland and UK discuss three-way security pact in face of "Russian aggression"
4.  Putin's Likely Course of Action in Ukraine
American Enterprise Institute
Institute For The Study Of War/Forecast Series
Executive Summary
Russian President Vladimir Putin is amassing a large force near the Ukrainian border and reportedly has a military plan to invade and conquer most of unoccupied Ukraine. Western leaders are rightly taking the threat of such an invasion very seriously, and we cannot dismiss the possibility that Putin will order his military to execute it. However, the close look at what such an invasion would entail presented in this report and the risk and costs Putin would have to accept in ordering it leads us to forecast that he is very unlikely to launch an invasion of unoccupied Ukraine this winter.  Putin is much more likely to send Russian forces into Belarus and possibly overtly into Russian-occupied Donbas. He might launch a limited incursion into unoccupied southeast Ukraine that falls short of a full-scale invasion.
The full report can be accessed here:
https://www.aei.org/wp-content/uploads/2021/12/ISW-CT-Forecast-Series_Piece-2.pdf?x91208
5.  Taiwan is making new friends in Europe. China isn't happy about it.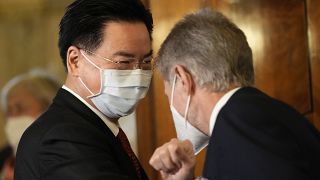 Late last year, the Prague-based European Values Center for Security Policy think tank opened a new office in Taipei, the capital of Taiwan.
Billing itself as the "only European security-oriented think-tank with [a] legal entity in Taiwan", according to its director, it is now on the front line of a battle for influence between Beijing and Taipei.
"Taiwan is a goldmine of knowledge about China in general," Jakub Janda, a Taipei-based director of the think tank, told Euronews. "Central European countries don't have much of this knowledge and we will need it in upcoming years, so we are setting up our office in Taipei to facilitate i
https://www.euronews.com/2022/02/01/taiwan-is-making-new-friends-in-europe-china-isn-t-happy-about-it
6.  Brussels backs Lithuania in row with China over Taiwan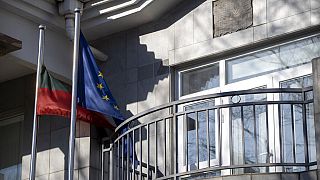 Brussels has backed Lithuania in its clash with China over Taiwan, after Beijing reacted angrily to the Baltic country's support for Taipei.
[…] Much to the anger of China, Lithuania allowed Taiwan to open a so-called representative office, a de facto embassy, in its capital last November – the first of its kind in Europe and what China calls a "clear breach" of the country's One-China policy.
[…]
Earlier this month, Lithuanian President Gitanas Nauseda also said it was a "mistake" to let Taiwan open a representative office under its own name, rather than using "Chinese Taipei" to avoid threatening Beijing's claim to Taiwan.
These latest developments could be a sign that Vilnius is retreating from its original position, likely due to the economic might of China, which is also pressuring European companies, like German car parts manufacturer Continental, not to use components made in Lithuania.
https://www.euronews.com/2022/01/14/brussels-backs-lithuania-in-row-with-china-over-taiwan
MILITARY/WEAPONS
7.  US, China, Russia race for laser weapon cutting edge
China has announced plans to equip its J-20 stealth fighter with laser weapons, a move that would significantly enhance its air-to-air prowess and even possibly give it defense capabilities against hypersonic weapons.
Laser weapons offer several advantages over projectile ones, including instantaneous hits, pinpoint targeting and scalable power depending on mission requirements. Although they have a high initial cost, they are cost-efficient once established, with negligible costs per shot. The drawbacks, however, include massive power requirements, decreasing power with distance and sensitivity to atmospheric conditions.
8.  Israeli Army Wants Laser Interceptors Operational by 2022
Laser interceptions will be substantially cheaper than Iron Dome firings, as Israeli defense officials recognize that U.S. funding will only become more challenging to receive.
The Israeli army is urging Israel's defense manufacturers to make a laser-based missile defense system operational by next year due to recent disagreements with the U.S. Democratic Party over Iron Dome funding.
https://www.haaretz.com/israel-news/.premium-israeli-army-to-defense-firms-have-laser-missile-defense-ready-by-2022-1.10305898