POLITICS
1.  Still a chance to find agreement with the West on security issues, Russia says. [Video]
Russian Foreign Minister Sergei Lavrov told President Vladimir Putin on Monday that there was still a "chance" to agree on a security stance with the West in what appeared to be a possible backtrack amid an impasse over Ukraine.
Russia's top diplomat urges Putin to talk to West
Russia's Foreign Minister Sergei Lavrov on Monday advised President Vladimir Putin to continue talks with the West on Russian security demands amid tensions over Ukraine.
He noted that the US has offered to conduct dialogue on limits for missile deployments in Europe, restrictions on military drills and other confidence-building measures.
Russia's parliament to discuss draft bills on Donbass recognition
Russia's parliament will vote on Tuesday to decide whether to ask Putin to recognise two Russian-backed breakaway regions in eastern Ukraine as independent.
Vyacheslav Volodin, the speaker of the Duma lower house, said lawmakers would consider two alternative resolutions on recognition of the self-declared Donetsk and Luhansk People's Republics, in the area known as the Donbass, where separatist forces have been fighting the Ukrainian army since 2014.
Follow Monday's events as they happened below.
https://www.france24.com/en/europe/20220214-live-russia-says-chance-to-find-agreement-with-west-on-security-amid-ukraine-tensions?
2.  Conflict With Russia: Ukraine Demands Anti-Tank Missiles
Before Chancellor Scholz's visit, the Ukrainian ambassador urgently appealed to the federal government to supply his country with 12,000 anti-tank missiles. A war is "more and more inevitable".
Before Chancellor Olaf Scholz (SPD) traveled to Ukraine, the country's ambassador to Germany, Andriy Melnyk, reiterated his government's demand for heavy weapons from Germany. Ukraine needs 12,000 anti-tank missiles and 1,000 anti-aircraft missiles to defend itself against a Russian attack, Melnyk told Bild TV on Sunday evening.
"War increasingly inevitable"
Melnyk explained that Scholz' trip to Kiev on Monday and Moscow on Tuesday could be "the last chance" for a diplomatic solution to the Ukraine conflict. He reiterated: "The situation is dramatic. We have the feeling that war is becoming more and more inevitable." His government is preparing for the "worst scenario", namely "that the capital could possibly be bombed in the next few days". When it comes to aircraft and ships, Russia is superior to Ukraine: "We're really easy prey there" for Russian President Vladimir Putin.
The federal government refuses to supply deadly weapons to Ukraine. However, it is examining whether to make armaments available below this threshold.
3.  Russia Driving Sweden and Finland into the Arms of NATO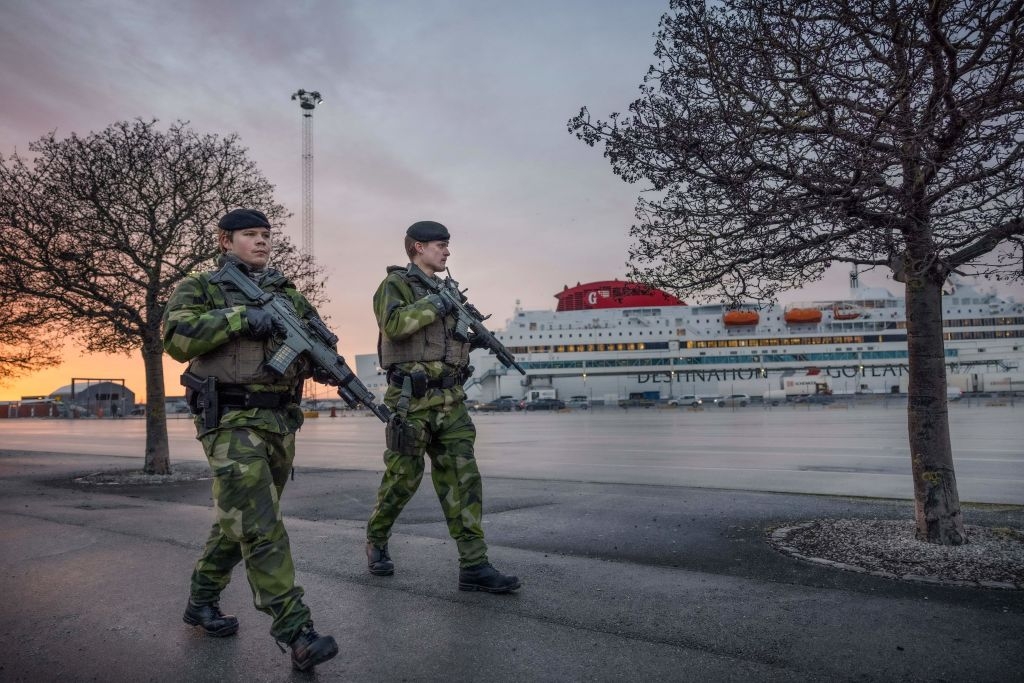 In response to the mounting tension with Russia, Sweden has been boosting its military preparedness and has sent soldiers and heavy military equipment to its largest island, Gotland, strategically located in the Baltic Sea, just 330 kilometers from Kaliningrad, the headquarters of Russia's Baltic Fleet… Sweden has been observing a deteriorating security environment in recent years with repeated Russian incursions into Swedish airspace and territorial waters.
Unlike Sweden, Finland, which shares a long land border with Russia, never stopped investing in its defense capabilities. It recently ordered 64 F-35 fighters, at a value of $9.5 billion, to replace its existing and ageing combat jets. According to Finland's former Foreign Minister Erkki Tuomioja, Finland "can mobilize a reserve of 280,000 trained soldiers, which no other country in Europe can do."
In a meeting with Sweden and Finland on January 24 about the worsening security situation in Europe, NATO Secretary General Jens Stoltenberg invited the two countries to join NATO, stressing that each country has the right to choose its own military alliances.
Denmark is deploying four air force fighter jets to the Baltic states and a Danish Navy frigate will most likely be patrolling the Baltic Sea, as a contribution to NATO's patrolling in the region. This is "a very clear signal to Russia," Danish Defense Minister Trine Bramsen said.
https://www.gatestoneinstitute.org/18227/russia-sweden-finland-nato
4.  Poland prepares to accept Ukrainian refugees in case of war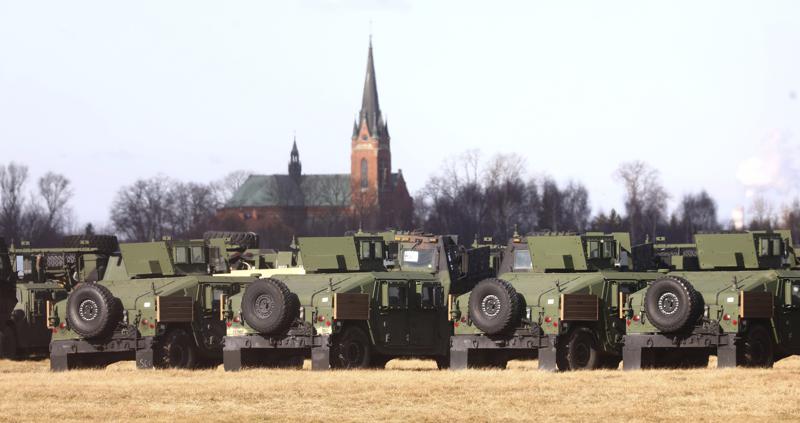 Poland, the largest European Union nation to border Ukraine, is making preparations to accept Ukrainian refugees in the event of another Russian attack on that country. But the Polish government hopes that worst-case scenario can be averted.
Similar preparations are being made across the region, particularly in those nations which share borders with Ukraine.
https://apnews.com/article/russia-ukraine-business-europe-warsaw-poland-48de334a3af7ba8721fd9fbed3cb1f53?utm_source=facebook&utm_medium=news_tab&fbclid=IwAR3Rim0i6-e-5pvj1SO3EKcLUAr_GUGhQnzPCc7Bg6a9uwb7jNLXJis57qc
5.  BRAVE NEW WORLD
FOR THE GREAT RESET
[ Video] Albert Bourla – Chairman and CEO of Pfizer says:
" FDA approved the first electronic pill. It's basically a biological chip that is in the tablet. Once you take the tablet and it dissolves in your stomach it sends a signal that you took the tablet. So, imaging the application so far: compliance; compliance."
https://tv.gab.com/channel/theclayclark/view/the-great-reset-fda-approved-6202ae70b5f65fb26332b013