NEWS AND COMMENTARY
Opinions expressed in the enclosed articles and videos do not represent the views of Polonia Institute
1.  Polish PiS leader calls for NATO peacekeepers in Ukraine, but Germany says that crosses a "red line"
The leader of Poland's ruling party is pushing for NATO troops in Ukraine, but there are fears such a move would likely spiral into World War III
Polish PiS leader calls for NATO peacekeepers in Ukraine, but Germany says that crosses a 'red line'
2.  'Russia and Ukraine draw up Neutrality Plan to end the War'
Ukraine and Russia have made significant progress on a tentative 15-point peace plan including a ceasefire and Russian withdrawal if Kyiv declares neutrality and accepts limits on its armed forces, according to three people involved in the talks.
The proposed deal, which Ukrainian and Russian negotiators discussed in full for the first time on Tuesday, would involve Kyiv renouncing its ambitions to join Nato and promising not to host foreign military bases or weaponry in exchange for protection from allies such as the US, UK and Turkey, the people said.
Ukraine and Russia claimed to be making significant progress in settlement talks on Wednesday, with Moscow saying there was "hope for reaching a compromise."
Sergei Lavrov, Russia's foreign minister, said that "absolutely specific wordings" were "close to being agreed" in negotiations with Ukraine, including security guarantees for Moscow and neutrality for Kyiv. The Kremlin said options for Ukraine modelled on Austria and Sweden were under discussion.
Lavrov's assessment is the most upbeat yet delivered by a senior Russian figure, and came after Ukrainian president Zelensky said talks with Moscow aimed at ending the war were beginning to "sound more realistic."
Speaking during another night of heavy Russian shelling, Zelensky gave no details of how Kyiv and Moscow's negotiating positions had narrowed and said ongoing talks with Moscow were "difficult."
Financial Times — 'Russia and Ukraine draw up Neutrality Plan to end the War'…
3.  Zelensky Speaks to Congress, Asks for Fighter Jets and No-Fly Zone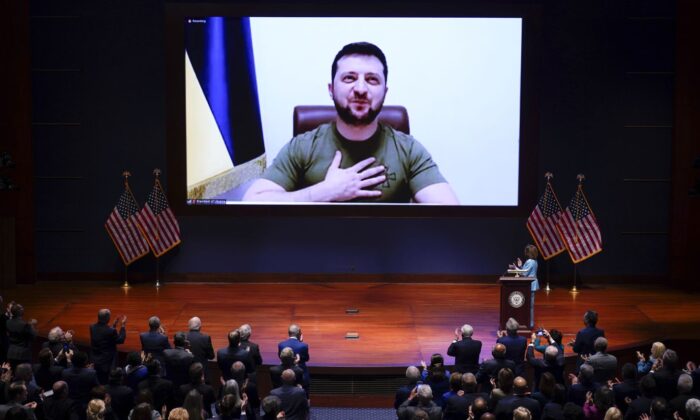 Ukrainian President Volodymyr Zelensky addressed members of Congress on Wednesday, asking again for the United States and NATO to enforce a no-fly zone over his country and provide fighter planes weeks after Russia started its invasion.
https://www.theepochtimes.com/zelensky-speaks-to-congress-asks-for-fighter-jets-and-no-fly-zone_4341185.html?utm_source=pushengage
4.  Israel to Limit Number of non-Jewish Ukrainian Refugees
The policy, which Israel's interior minister says should be announced in the coming days, will allow some refugees to obtain work permits
Israel will soon announce a new policy that caps the number of non-Jewish Ukrainian refugees allowed into Israel on humanitarian grounds, the interior minister said Monday.
"Israel has a challenge no other country faces in terms of the number of people entering the country per capita," Minister Ayalet Shaked said in an interview on Kan Bet public radio Monday.
5.  Biden Calls Putin "A War Criminal" After Approving Armed Drones For Ukraine
Quite alarmingly, the White House is escalating its response to Russia's invasion of Ukraine both in words and in actions. Following shortly after the announcement that the US has approved armed drones to be transferred to Ukrainian forces, Biden called Vladimir Putin a "war criminal" – which also comes the day after a largely symbolic Moscow move to sanction the US president and top defense officials, including even Biden's son Hunter.
https://www.zerohedge.com/markets/russia-sparks-ceasefire-hope-after-kremlin-says-neutral-ukraine-army-could-be-compromise
6.  More Than One-Third Of Americans Would Risk Nuclear War Over Ukraine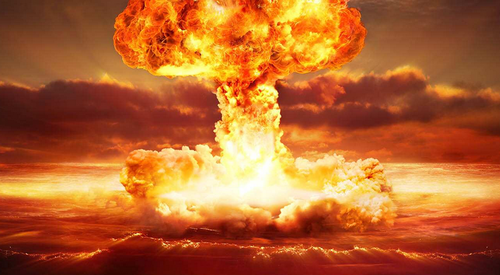 With Ukrainian President Volodomyr Zelensky receiving a standing ovation Wednesday morning after his 
brief address
 to Congress, you should know that 
over 1/3 of Americans polled by Pew Research support the US 'taking military action even if it risks a nuclear conflict with Russia.'
7.  Joe Biden Sending Stingers, Drones, Machine Guns, Grenade Launchers, and 20 Million Rounds of Ammo to Ukraine
President Joe Biden announced his decision to provide an additional $1 billion in military aid to Ukraine on Wednesday.
The president spoke at the White House about his additional support after Ukrainian President Volodymyr Zelensky addressed Congress and urged them for more support to help them fight against Russia's invasion of their country.
https://www.breitbart.com/politics/2022/03/16/joe-biden-sending-stingers-drones-machine-guns-grenade-launchers-and-20-million-rounds-of-ammo-to-ukraine/
8.  Ukraine Worked With Democrats Against Trump in Election 2016 to Stop Putin. That Bet Backfired Badly.
Six years ago, before Russia's full-scale invasion of their country, the Ukrainians bet that a Hillary Clinton presidency would offer better protection from Russian President Vladimir Putin, even though he had invaded Crimea during the Obama-Biden administration, whose Russian policies Clinton vowed to continue.
Working with both the Obama administration and the Clinton campaign, Ukrainian government officials intervened in the 2016 race to help Clinton and hurt  Donald Trump in a sweeping and systematic foreign influence operation that's been largely ignored by the press. The improper, if not illegal, operation was run chiefly out of the Ukrainian Embassy in Washington, where officials worked hand-in-glove with a Ukrainian-American activist and Clinton campaign operative to attack the Trump campaign. The Obama White House was also deeply involved in an effort to groom their own favored leader in Ukraine and then work with his government to dig up dirt on – and even investigate — their political rival.
https://www.realclearinvestigations.com/articles/2022/03/10/how_ukraine_conspired_with_dems_against_trump_to_prevent_the_kind_of_war_happening_now_under_biden_820873.html
9.  The Architects of Our Present Disaster
American foreign policy is buckling under its own contradictions. We no longer have the luxury of decadence.
The center is not holding, things are falling apart. We have moved on from mass psychosis over vaccines to mass psychosis over the urgent need to go to war with Russia.
The sanctions are bad enough; the early economic fallout from them is already causing pain for working and middle-class Americans. But we did sanctions last week, the public demands more. Do something, even if that thing is horrifying in its implications. Two years of pent-up dissociated rage is being channeled and redirected at an external target by the same people responsible for the response to COVID-19, among the worst atrocities in American history.
Americans of Russian descent—the vast majority of whom have no association with Putin or the Russian state, not that their mistreatment would be justified if they did—are bearing the brunt of a particularly vicious campaign of racial hatred and attacks. Quite the contrast to the early days of COVID when liberals were tripping over themselves to get to their nearest Chinese restaurant to prove that racism was the real virus. Joe Biden couldn't find time in his State of the Union address to mention the 13 Americans killed in Afghanistan but he did find time to celebrate the idea of Ukrainian pensioners throwing themselves under the tracks of Russian tanks. It is hard to imagine a more ignominious end to Pax Americana.
Pax Americana is dead and we have killed it.
It didn't have to be this way. I am reminded of a quote from Condoleezza Rice about the morning of 9/11. She knew that U.S. forces going to DEFCON-3 would trigger a similar escalation by Russia so she called President Putin and told him our military would be going on high alert. He told her that he knew and that he had ordered his forces to stand down. Then he asked if there was anything he could do to help. Rice recounted that she had a moment of reflection: "The Cold War really is over." But the choices made in the aftermath of that day by people like her unleashed a destructive zeitgeist in Washington foreign policy that has led us to this point where the specter of nuclear war now hangs in the air as it did during the tensest moments of the Cold War.
Russia in the 1990s was a wreck. In the wake of the fall of the Soviet Union, Russia's government became a puppet state of America and the West and its economy was a monumental disaster. People stopped getting paid, monthly inflation was in the double-digits, life savings disappeared overnight, banks disappeared overnight. The fertility rate plummeted, along with life expectancy, with over five million excess deaths recorded over the decade—mostly from deaths of despair. During post-Soviet privatization, large state enterprises were sold for pennies on the ruble to the politically well-connected, which is how most of the oligarchs acquired their fortunes. And politically well-connected Americans made fortunes in Russia as well.
Wayne Merry, a U.S. official at the embassy in Moscow in the 1990s said later: "We created a virtual open shop for thievery at a national level and for capital flight in terms of hundreds of billions of dollars, and the raping of natural resources and industries on a scale which I doubt has ever taken place in human history." It was against this backdrop that Putin rose to power. Funny enough, when Boris Yeltsin picked Putin as his presidential successor, he called Bill Clinton to get approval. Putin came to power with one burning desire: to Make Russia Great Again, and to keep it from ever being humiliated the way it was in its lost decade.
As Putin was rebuilding Russia, America was carrying out national remodeling projects in Iraq and Afghanistan that were abandoned just past the demolition phase. The idea was to spread American "values" and our "way of life" no matter how horrifying the consequences were for the people involved. My friend Sam Finlay described the situation as one in which the aggressive actions of a normal country are like those of a wolf: it kills to eat. The aggression serves the material interests of that country in some way. But American foreign policy is like a big dumb dog, it catches a rabbit for fun, kills it in the process, and then loses interest and comes back inside to eat kibble.
Exporting Democracy 
To continue reading copy the address and place it in your browser.
amgreatness.com/2022/03/14/the-architects-of-our-present-disaster/
10.  Green Germany Weighs Reopening Coal Power Plants Amid Energy Crisis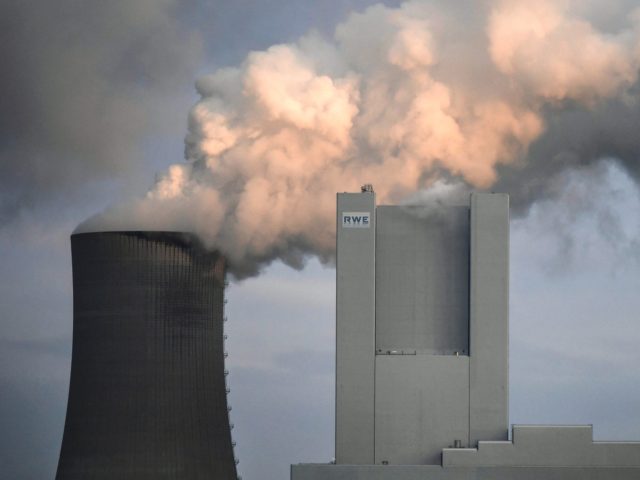 Germany is considering reopening some of its decommissioned coal power plants in the hopes of getting a handle on its ongoing energy crisis.
The reopening of shuttered plants is seen as an option as the country struggles to ween itself off of its addiction to Russian fossil fuels.
https://www.breitbart.com/europe/2022/03/16/green-germany-weighs-reopening-coal-power-plants-amid-energy-crisis/