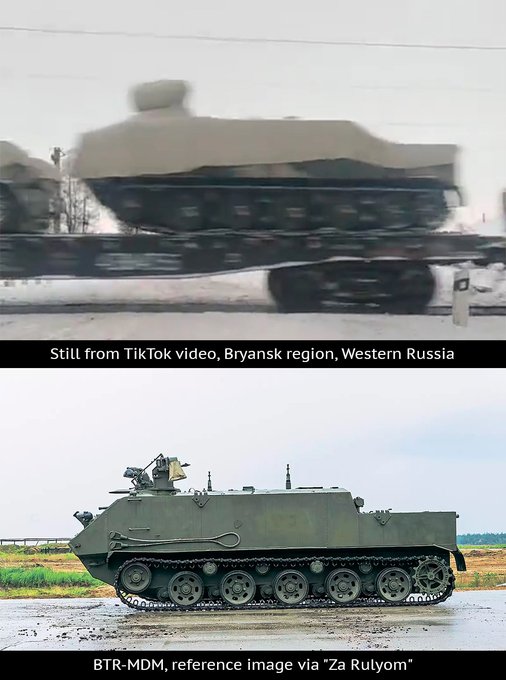 Russia deploys amphibious troops near the Ukrainian border, reports the Conflict Intelligence Team analytical portal. Its experts had previously informed about the regrouping of soldiers from the Eastern Military District to Belarus and Russian oblasts bordering Ukraine. The latest reports continue about transport to a city bordering Poland.
Conflict Intelligence Team reminds us that Moscow has been gathering troops near the Ukrainian border since autumn. At the same time, it transfers its forces to Belarus, where the Russian-Belarusian maneuvers are to begin in February.
 Are they preparing for an attack on Ukraine?
Analysts cite data from open sources. Among other things, a video was found on the Internet showing military transport in the Bryansk region. According to experts, the railway platform was to contain transporters and trucks used by amphibious troops.
Officially, the defense ministry explains that the deployment of troops is related to the exercises, while the Kremlin rejects accusations that it is preparing an attack on Ukraine.
 Russian troops in Brest
The latest reports from the Conflict Intelligence Team show that the transport seen near Bryansk reached Brest, a city bordering Poland and 50 km away from Ukraine.
NATO states announced that they would not remain indifferent if there were Russian aggression against a neighboring country and threatened Russia with severe sanctions.
The videos can be accessed here, in the original, Polish language article:
https://www.tvp.info/58145325/rosja-szykuje-atak-na-ukraine-analitycy-conflict-intelligence-team-przerzuca-wojska-desantowe