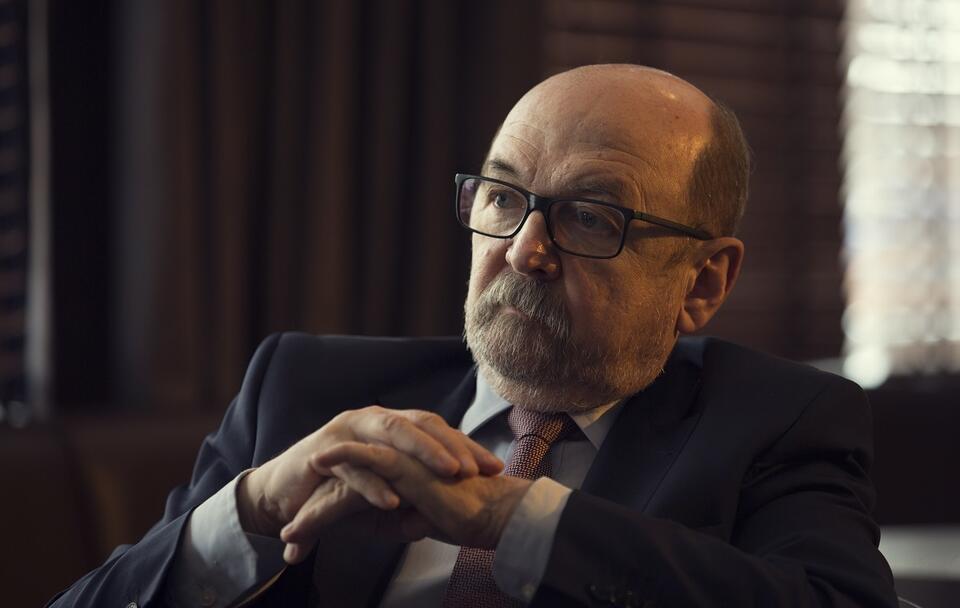 "In Europe, conservatives have completely capitulated. All of mainstream politics is obsessed with social engineering, i.e., the project of restructuring society towards a homogeneous identity, weakening nations, and their particularisms,"  says PiS MEP Prof. Ryszard Legutko in an interview for the French daily "Le Figaro."
In the book "Demon in Democracy – totalitarian temptations at the heart of free societies," which appeared in France at the end of February, prof. Legutko expresses deep disappointment with Western liberal democracy. He states that liberal democracy and communism have "worrying similarities."
Communists in the main political stream of the EP
"The first signal that alerted me was how the former leaders of the communist regime were greeted with open arms in the new Poland and the European Union, and I, an anti-communist conservative, was on the margins of the system," says Prof. Legutko. Then he continues:
"In the European Parliament, the communists are now in the political mainstream! A former party apparatchik, former Prime Minister Leszek Miller, who brought a bag full of dollars donated by the Soviet Politburo from Moscow during the fall of communism, is presented as an exemplary European, and I as a dangerous outsider."
The parties are becoming more and more similar and increasingly leftist, perhaps because of the left's cultural victory  after the 1968 revolution. When you look at European politics, there are very few differences between the EPP, the Greens and the Socialists, the communists and the liberals. The reason is that the conservatives simply capitulated! – emphasizes prof. Legutko.
The politician gives an example of the legalization of gay marriage; in France, introduced by the socialists, in Great Britain by the conservatives, and in Germany – by the coalition of Christian Democrats and Socialists. Prof. Legutko also says:
"Traditional principles of conservatism – family strength and the importance of religious traditions, have vanished from the landscape! All of mainstream politics is obsessed with what I call 'social engineering,' a project to restructure society that aims to create a new European nation, a new more or less homogeneous identity, in fact, a new human type, weakening nations and their particularities."
The pride of transformation is developing in Brussels, and this is what the communists wanted to do: create a new man, a newspeak that destroys language, and create a mentality of a mostly ideological nature, concealing the real world. As in the USSR – explains prof. Legutko, talking about an inclusive and stereotypical language that forces, for example, to designate people with several pronouns so as not to define their gender. "Orwell called it 'thought crime' in his book '1984'," notes the MEP.
"Liberals have decided there are 50 genders, not 2! The desire to introduce these 50 species involves the work of massively destroying existing structures. In fact, uniformity appears under the pretext of diversity," says prof. Legutko.
Western ambassadors like governors
Prof. Legutko criticizes the attitude of Western European countries towards Poland:
"Western ambassadors in Warsaw are acting like governors, openly criticizing the government on issues such as abortion, that are part of our sovereignty. We have reason to be shocked. Europeans criticize colonialism, but behave like colonial powers to impose their ideological agenda!"
In his opinion, "Western civilization is in a deep moral and spiritual crisis, and people 'feel empty and isolated' because Europe has cut itself off from its culture, which is extremely dangerous for it."