1.  Over 130 Countries Reach Agreement to Set Corporate Minimum Tax at 15%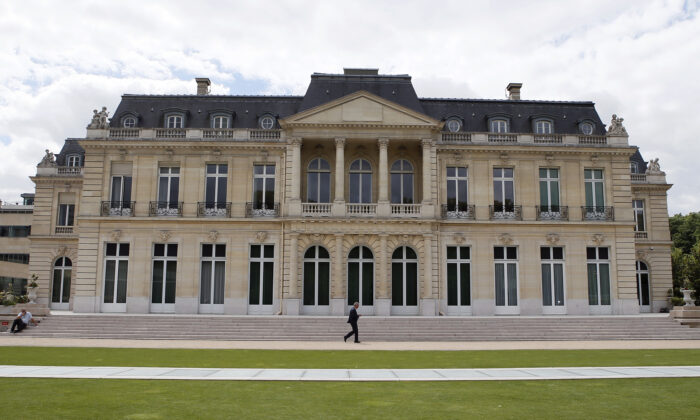 A group of 136 countries on Friday set a minimum global tax rate of 15 percent for big companies.
Negotiations have been going on for four years and while the costs of the coronavirus pandemic gave them additional impetus in recent months, a deal was only agreed upon when Ireland, Estonia, and Hungary dropped their opposition and signed up.
Moreover, the 15 percent floor agreed is well below a corporate tax rate that averages around 23.5 percent in industrialized countries.
[…] The Swiss finance ministry demanded in a statement that the interests of small economies be taken into account and said that the 2023 implementation date was impossible, while Poland, which has concerns over the impact on foreign investors, said it would keep working on the deal.
[…] Ireland, Estonia, and Hungary, all low tax countries, dropped their objections this week as a compromise emerged on a deduction from the minimum rate for multinationals with real physical business activities abroad.
https://www.theepochtimes.com/over-130-countries-reach-agreement-to-set-corporate-minimum-tax-at-15-percent_4039761.html
2.  Poland's Top Court Rules Some EU Laws Are Unconstitutional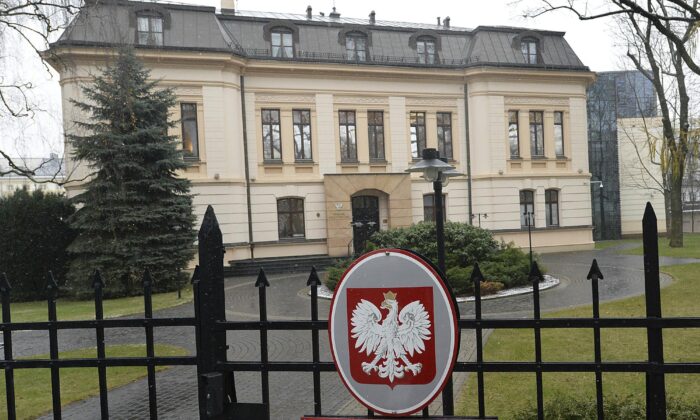 The decision of the tribunal was filed on a motion by Polish Prime Minister Mateusz Morawiecki, who requested a review earlier this year on a ruling by the European Court of Justice in March that said Poland's new regulations for appointing judges to the Supreme Court could violate EU law.
According to the principle of primacy, EU laws are superior to national laws for member states of the 27-nation bloc.
"The attempt by the European Court of Justice to involve itself with Polish legal mechanisms violates … the rules that give priority to the constitution and rules that respect sovereignty amid the process of European integration," the tribunal said.
[…]
The tribunal's majority said that Poland's EU membership did not give the European Court of Justice supreme legal authority and did not mean that Poland had shifted its law sovereignty to the EU.
EC President Ursula von der Leyen said in a statement on Oct. 8 that she is "deeply concerned" by the tribunal's decision.
https://www.theepochtimes.com/polish-court-rules-some-eu-law-is-unconstitutional-deepening-dispute_4039123.html
3.  Hungary PM Orban Flags Further Wage Hikes Ahead of 2022 Election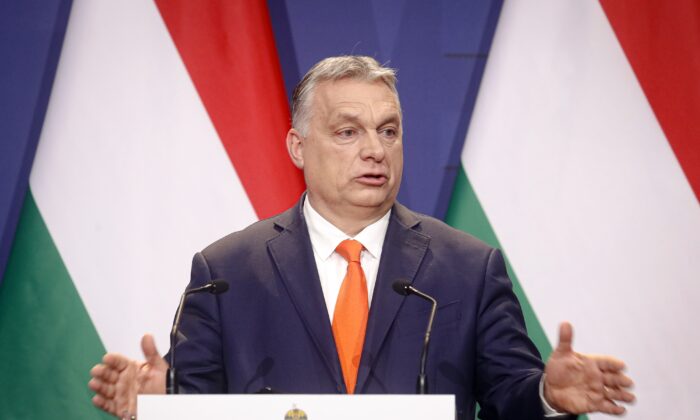 Hungary will raise nurses' salaries by 21 percent from January and plans to lift the monthly minimum wage to 200,000 forints ($644), Prime Minister Viktor Orban told state radio on Friday.
Orban, who faces elections next year, said talks on the minimum wage hike were still underway. The government will cut taxes for businesses if they are ready to raise the minimum wage, he added.
He also flagged a 10 percent pay hike for teachers for 2022.
Orban's handouts for voters ahead of what is expected to be a tight election include measures such as a $2-billion income-tax rebate for families, a waiver of income tax for young workers, grants for home renovations, and extra pension payments.
($1=310.41 forints)
https://www.theepochtimes.com/hungary-pm-orban-flags-further-wage-hikes-ahead-of-2022-election_4039349.html
4.  It Is Time to Strengthen NATO's Eastern Flank; Starting in Poland
Robert C. O'Brien served as the 28th U.S. National Security Advisor from 2019-2021.
America's chaotic withdrawal from Afghanistan sent an unfortunate signal to our friends and foes alike that U.S. leadership is receding on the world stage. From the Taiwan Strait to the Persian Gulf to Central and Eastern Europe, America's friends watch our actions with growing concern and our adversaries seek advantage.
In the midst of the ongoing crisis in Afghanistan, President Vladimir Putin put on a significant show of force with the "Zapad-2021" military exercise with Belarus.  The U.S. and its NATO allies must watch their eastern flank.  As the exercise demonstrated, Russia has steadily modernized and increased its capabilities over the past decade.  While it is unlikely that Putin would risk invading a European neighbor at this time, it cannot be ruled out given the debacle he witnessed in Afghanistan.
[…]
In light of such malign [Russia's] conduct on the borders of NATO, U.S. forces, working in concert with its allies, must ensure effective deterrence to convince Russia not to test the alliance.  American forces based at static facilities in Germany or in the Continental U.S., however, do little to deter the Russians.  Any action by such forces in response to a Russian provocation will almost certainly be too little and too late, given their distance from NATO's Eastern frontier.
[…]
The U.S. should continue to encourage Poland's investment in its own defense and expedite pending arms sales. The Biden Administration could make its own show of solidarity with Poland and the Baltics by announcing an increased U.S. presence in the region.  Stationing an armored combat brigade in Poland would ideally complement the existing alliance forces in country.  Such efforts, especially if made soon after Zapad-2021, would send an unmistakable message to Russia that notwithstanding the chaos in Kabul, America still leads, and NATO is not to be underestimated.
https://www.realcleardefense.com/articles/2021/10/05/it_is_time_to_strengthen_natos_eastern_flank_starting_in_poland_797506.html
GLOBAL ISSUES
5.  The Scale Of The Pandora Papers Leak
The offshore tax activities of prominent figures in the world of business, politics, entertainment and sports have once more been revealed in a massive leak, this time dubbed the Pandora Papers by the International Consortium of Investigative Journalists, which had also coordinated the release of prominent leaks the Paradise Papers and the Panama Papers.
6.  Here Is The Web Of Technocrat Propagandists Who Silence Truth
STORY AT-A-GLANCE
– Public deception is now being carried out at a mass scale, and it appears to be led and organized by a major PR firm,  the Publicis Groupe, self-described as "one of the world's largest communications groups,"13 which represents major companies within the technology, pharmaceutical and banking industries.
–  These companies, in turn, have various partnerships with the U.S. government and global nongovernmental organizations (NGOs)
– Publicis Group is a partner of the World Economic Forum, which is leading the call for a "reset" of the global economy and a complete overhaul of our way of life. As such, Publicis appears to be playing an important role, coordinating the suppression of information that runs counter to the technocratic narrative
– The role of the free press is to counter industry propaganda. That role has been effectively subverted through advertising. News outlets rarely report on something that might damage their advertisers
– Publicis Group connects to the drug industry, banking industry, NewsGuard/HealthGuard, educational institutions, Big Tech companies like Google, Microsoft and Bing, the U.S. State Department and Department of Defense, global technocratic institutions like the World Health Organization, national and global NGOs like the CCDH and the World Economic Forum, and dominates health websites like WebMD and Medscape
– These connections, taken together, explain how certain views can be so effectively erased. The answer to this dilemma is transparency. We must expose the machinations that allow this agenda to be pushed forward
Here Is The Web Of Technocrat Propagandists Who Silence Truth
7.  Project Veritas: Taped with a hidden camera, Pfizer employees reveal troubling facts regarding the company, the vaccines and the vaccinations [Video]